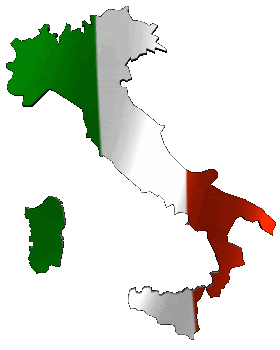 One of our sons, who is 24, is moving to England. He, like his brother and I, are all dual citizens (Italian and American) but we have never exercised our rights to get official Italian paperwork, like a passport. However, for my boy to live and work in England, he needs to be a member of the European Union, so he really needs his Italian passport.

We went up to the Italian consulate in January and obtained the paperwork and instructions. We were told then that once we mailed everything to the Consulate, they would send my son his passport in 2 to 3 weeks. I sent it all up to them and we waited. Last week, while I was out of town, my son called to say he had received a packet from the Consulate. Unfortunately, it didn't contain the passport. Instead, it contained all the paperwork we had sent up with an attached letter. The letter said that this could only be done in person by appointment and that the next available appointment is...is...is....August 2011!!!

So Monday morning we drove the 4 hours back to the Consulate and there we waited an hour to speak with someone. We felt a lot of relief when the nice lady said that we shouldn't worry, they would make it happen now. About the time we were being helped, visiting hours were almost over for the day (noon) and we still needed to get photographs made, so we left and booked into a hotel. After we took care of what we needed to do, we went to see the Liberty Bell and settled in for the night.

The next morning we went back and waited an hour and finally finished up everything. They even made the passport right then and there and showed it to us! But, they said, they couldn't give it to us right away but that it would be sent to us. How tantalizing!

After all that, we are very grateful to the personnel at the Consulate for accelerating the process!